Villa Hills Government
Contact Information
City of Villa Hills Administration
720 Rogers Rd
Villa Hills, KY 41017
859.341.1515 phone
859.341.0012 fax
Villa Hills Police Department
719 Rogers Rd
Villa Hills, KY 41017
859.341.3535 phone
859.341.3579 fax
24 Hour Police Contact Numbers
Non-Emergency: 859.356.3191
Emergency: 911
Mayor Butch Callery
---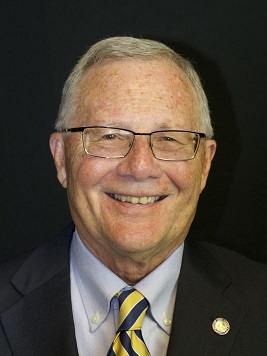 Irvin T. "Butch" Callery has served as Mayor since January of 2015. He previously served 21 years as City Commissioner and 8 years as Mayor of Covington, Kenton County's and Northern Kentucky's largest city.
As Mayor, Butch Callery's focus is to gain consensus on how to best address the issues facing the city such as keeping a strong police force and road funding.
A resident since 2011, Mayor Callery is a past recipient of the Municipal Government League of Northern Kentucky's Elected Official of the Year award. Butch is the retired Vice President of Operations for Conners and Company located in downtown Cincinnati.
Mayor Callery can be reached via Email or a message can be left for him at 859.341.1515 x-211.