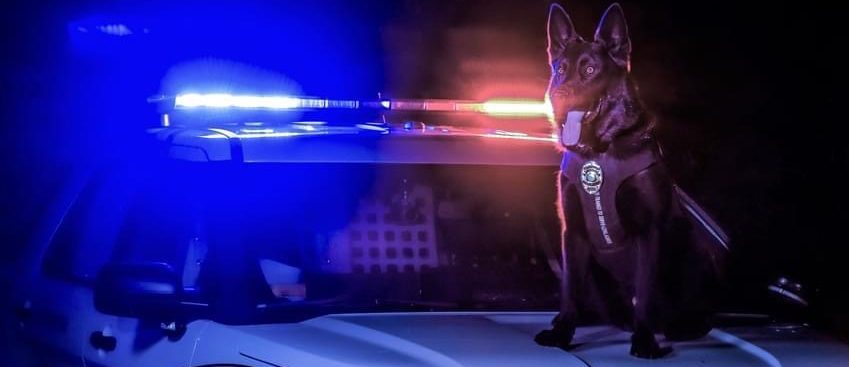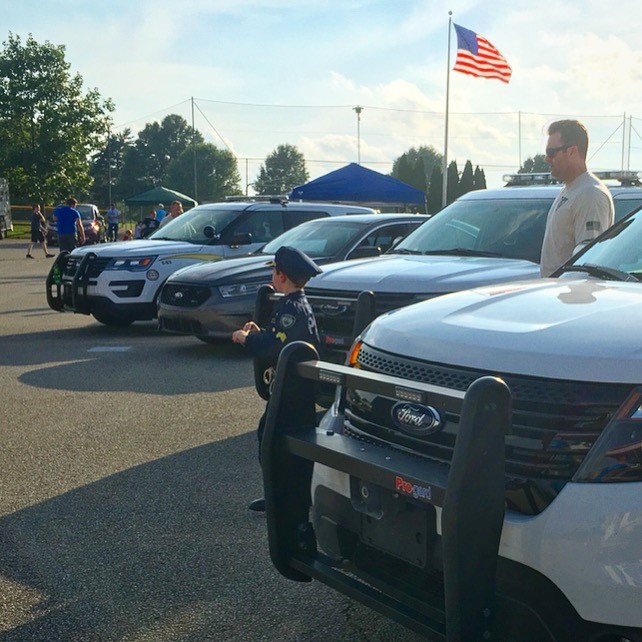 Villa Hills Police Department – FAQs
---
Location, Hours, and Contact
Location:
719 Rodgers Road Villa Hills, KY 41017. Our Administrative office phone number is 859.341.3535.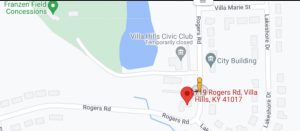 Hours of Operation:
Police services are offered to the city 24 hours a day 365 days a year.
Our offices are open 9AM to 4PM, Monday through Friday, and are closed on holidays.
Contacting an officer:
For non-emergency situations: Call the office number (859.341.3535) and leave a message.
If you know the Officer you wish to communicate with, you can contact that officer directly by sending an email.  See our Staff page for officer emails.
If you need to speak with an on-duty officer and it is not an emergency, call the Kenton County Consolidated Dispatch non-emergency number:  (859) 356-3191
If you are having an  emergency call 911 immediately.
Remember that this number is not answered 24/7, and functions primarily for calls during Office hours 9:00 AM to 5:00 PM, Monday through Friday.  You can leave a voicemail and will receive a callback when an officer is available.  When leaving a voicemail, please include your name, call back number, and a good time frame to call you back.
Examples of when to call the Villa Hills Police Department office line: 
To ask questions about policing and criminal law (not legal advice)
For help with parking situations, disturbances, speeding complaints, dog trouble, etc.
To request records and copies of reports.
To inquire about a towed vehicle.
To inquire about ordinances and laws.
To leave a message for a specific officer
911 Information, calling, tips, and non emergency number
911 is for active emergencies or immediate threats to life and property.  It is preferred that the emergency response (911) be activated as soon as possible to when an emergency situation is occurring.  Police intervention is most effective the sooner an officer can get on scene to effect a response to a situation.
911 Dispatchers will ask you many questions to help them determine the appropriate emergency response, allocate resources, and seriousness of the issue.  Remember, Dispatchers are not looking at what you are seeing, so you have to help them convey the details to responding units.  Be a good witness.
When to call 911:
Crimes in Progress
Active threats
Life Threatening Situations
Fires
Motor Vehicle Accidents, major traffic and street obstructions
Injuries requiring emergency medical attention
Hazardous chemical spills
Smoke detector or Carbon Monoxide Detectors sounding
Sparking electrical hazards
Smoke in a building
Any other EMERGENCY or if you aren't sure, but feel it is serious, CALL 911
When NOT to call 911:
Asking directions in the city
Inquiring about school openings or closings
Inquiring about sports team scores
Questions about any UTILITY OUTAGE (i.e. Power, Water, Cable TV)
Reporting a blocked driveway
Reporting an obstructed hydrant
Questions about snow emergencies or parking bans
Questions relating to or for obtaining copies of police reports
Reporting a noise complaint
Questions about traffic tickets
To complain about missed trash pick up
All other NON-EMERGENCY situations
Non-emergency dispatch number: 
If you need to reach on on-duty officer for questions or non-emergency situations, please call the Kenton County Dispatch non-emergency number: (859)356-3191.
There are countless things you should use the Kenton County Dispatch regular dispatch line 859.356.3191 for, but here are a few guides to follow:

To report an incident to the Police Department that does not require the immediate dispatch of an officer to the scene, or when some time has elapsed since the occurrence of the incident, such as reporting an inactive burglary, an inactive theft, that took place more than 24 hrs ago.
Minor, NON-INJURY accidents where both parties have managed to safely move off the roadway and there is no debris left on the road to cause a hazard.
To report a crime that is NOT currently active AND some time has passed between the incident ending and the realization that police need to be notified.
General NON-EMERGENCY, Non-Life-Threatening situations that clearly need to be handled by police sooner rather than later.

NOTE:  If your life or someone else's is  actively in danger, or the potential for harm exists / is likely, CALL 911 IMMEDIATELY
What happens when you hang up on 911?
At the Kenton County Dispatch Center all the information is displayed even though the caller has hung up. The Center will attempt a call-back to see if there is an emergency.
The dispatcher may send a police unit to verify the situation.
The Dispatch Center has ways to Geo-locate disconnected 911 calls, even from cellphones, and officers will be sent to check the location to ensure that no emergency is occurring.
Does Villa Hills Police Department have their own dispatch?  
No.  VHPD receives calls for service through the Kenton County Consolidated Dispatch Center.
Kenton County Dispatch handles calls made through both the 911 emergency line in all of Kenton County, and the non-emergency line (859)356-3191 and dispatches the correct officers for the location of the call/incident.
You can use both the 911 line and non-emergency line to contact emergency services anywhere in Kenton County.  The non-emergency number only works to reach Kenton County Dispatch.
Non-emergency calls can also be made to the Villa Hills Police Department administration line (859)341-3535.  Although there is not always someone available to answer this line, voicemails are checked regularly by Officers and staff and can be passed on to the correct officer as needed.
Do not call the administrative line if you have an emergency.
Calling 911 from a cellphone
You can use 911 from a cell phone.
There are a few things to consider before dialing:
The call is free and even works from a charged cell phone that has no service
Although cell phone technologies are greatly improving, your call will be routed to the jurisdiction in which the RECEIVING CELL TOWER is standing.
Understanding this, tell the 911 call-taker WHERE YOU ARE and verify that the 911 operator you reach is in the jurisdiction in which you need help before you start giving the emergency data.
Frauds, Scams, and Identity theft Information
Many criminals utilize phone, email, and internet services to con unsuspecting /inexperienced users out of thousands of dollars.  Caution and care is advised in online presence and responding to unexpected notices of fines or government action.
When do I report identity theft/fraud to police?
When you have lost money or possessions as a result of the crime.
How do I know if something is a scam or not?
Businesses, all government and law enforcement entities, and all financial institutions will never ask you to pay your bills, fines, or to avoid pending court appearances by purchasing gift cards.
As a rule of thumb, if it sounds too good to be true, it isn't.
No award or lottery-style winnings require you to make a payment in order to receive a payment.
If the person insists on being on the phone with you throughout going to the store for gift cards or the bank for funds, and they become threatening or increasingly upset with you when you delay or talk to other people, this is a sure sign that you are being scammed.  The last thing a criminal wants is for someone to stop you from falling for the scam.  Hang up immediately.  They may attempt to call you back multiple times and become increasingly threatening.
In response to the growing problem of scams and cons, many federal and official organizations have complied response guidelines for reporting and investigation of scams and cons.
I am the victim of Identity Theft or other fraudulent criminal activity – what do I do?
Notify your financial institutions, involved and not involved, so that your accounts can be closely monitored.  Determine if you have lost any money or other possessions.
If you have not lost any money or possessions as a result of the crime, report the scam to the KY attorney General by Clicking here.
 If you have lost money or possessions, make a police report by calling Kenton County Dispatch at 859.356.3191
You may choose to report the scam to the Federal Trade Commission as well, that can be done here.
If you have been affected by an international scam, report it through econsumer.gov.
Lastly, you may choose to notify one of the major credit tracking organizations in order to secure your personal information.
Below are links for information and a step-by step plan for what to do if you have fallen victim to a scam.
Crime Prevention Tips
A home invasion is when robbers force their way into an occupied home, apartment or hotel room to commit a robbery or other crimes. Home invasion is like the residential form of an automobile carjacking and it's on the rise.
The home invader will sometimes target the resident as well as the dwelling. The selection process may include a woman living alone, a wealthy senior citizen or a known drug dealer. The greatest violence usually occurs during the initial sixty seconds of the confrontation and home invaders often come prepared with handcuffs, rope, duct tape, and firearms.
The same tactics used to prevent daytime burglaries will go a long way to preventing forced entry home robberies.
Remember these important security steps:
Install solid core doors, heavy duty locks, and window security devices
Lock all doors, windows, and garages at all times
Use the door peephole BEFORE opening the door
Use your porch light to help you to see clearly outside
Never rely on a chain-latch as a barrier to partially open the door
Never open the door to strangers or solicitors
Hold a family meeting to discuss home security plans.
Research and install camera systems
Reports, Investigations, Citations, Records requests
For questions about citations, city citations, court dates, towed vehicles, reports and obtaining reports:
Contact the Villa Hills Police Administrative Office at (859) 341-3535, Monday through Friday 9AM – 4 PM, or email the involved officer directly.
To pick up a copy of a report:
Please expect to wait 7-14 days before the report is available
Call ahead to make sure that your report is available and can be released.
Reports can be obtained from the Villa Hills City Administration Office (720 Rogers Rd, Villa Hills, KY) during administrative hours.
Have your photo ID with you to show for pick up
We do not fax, email, or mail copies of reports.
Open / active investigations do not get released until after they have been closed.
Available collision reports can be downloaded from BuyCrash Online.

Required information includes your last name and the date of the incident.
Additionally, you should be able to provide one of the following: Report number, Officer badge number, or your driver's license number.
What is the cost of obtaining a report?
The report is free for individuals listed in the report.
The cost for insurance companies and lawyers is $5.00
For open records requests:
What happens after a report is made?
Depending on the nature of the reported incident and the information available there are three possible directions:  the reporting officer can recommend that you file charges on your own behalf (In instances of misdemeanors where the suspect's information is known), the reporting officer will investigate the allegations and either file charges or close the case following policy, or the case will be reassigned to the Detective, who will make contact with you and develop and investigate leads.
When a case is closed, it can be closed in one of these methods:  "Inactive", "Closed, Victim not cooperative", "Closed, charges filed", "Closed, prosecution declined", "Closed, unfounded".  "Closed, extraneous circumstances".
When you make the report, the responding officer will provide you with contact information and a case/report number.  This number is used to reference the report and should be kept to use in future communications with the department.
If your contact information, such as phone number or email, change or you move to a new residence, make sure to update the investigating officer so that records are up to date and follow up can be made with you as the investigations progress.
Do all reported crimes go to court?
No.  Many factors play a role in the success of taking a case to court and in some cases there is not enough support for the facts of the case to prove beyond a reasonable doubt.  In many instances, people make reports with police, but have zero intent to follow through with charges or court appearances.  Without victim cooperation, many minor/non-violent crimes do not move forward.
I want to document a situation that happened, but I do not want to file charges – Do I still need a report?
No.
If you want to document an incident, but do not want someone to "get in trouble" or have no intention to see the case through to court appearances, please do not demand a report.  A responding officer can provide other methods of 'documentation' and advise you on what records to keep for yourself.
Many Non-Felony crimes have a time-limit from reporting date to being able to be presented in Court.  Often, reporting a minor crime and not following through on charges causes these cases to meet their statute of limitations timeframe.
How do I contact the investigating officer on my case?
Feel free to call the Villa Hills Police Department administrative number: (859) 341.3535 and leave a message for the officer.  If you do not know which officer to reach out to, you can call to request that officer's name and contact method.
We also encourage you to contact the officer via email, as this is a very reliable way to reach all of our officers.  If you know the officer's name, you can go to the staff page and click the officer's name to send an email directly to them.
If you need immediate contact with an on-duty officer, but it is not an emergency, please contact the Kenton County Dispatch at (859) 356-3191
If you are having an emergency and need immediate response, call 911.
How do I file charges?
If an officer has already taken a report from you regarding the situation, a suspect has been identified, and you were advised by the officer to file charges the process is as follows:
1. Obtain a copy of your report.
2. Take your report and any other relevant documentation to the Kenton County Prosecutor's Office at 1840 Simon Kenton Way, Covington, KY 41017
3. Consult with the County Prosecutor's Office and file the charges following their method.
I have information about a crime in Villa Hills or Crescent Springs – how can I submit a tip?
You can call Kenton County Dispatch (859) 345-3191 to speak with an officer about your information, OR
You can provide a tip using our online crime tip submission form, here.
I want to file a protection order – how does that work?
 If you are in an active emergency or imminent danger, call 911
For filing to obtain a Protection Order in a non-emergency situation, go to the County Attorney's Office, 1840 Simon Kenton Way, Covington, KY 41017, and speak with their staff.
More information is available through Kenton County Clerk's website
I received a City Citation, what can I do?
You may pay by check or money order via mail.
You may pay in person at the Villa Hills City Building at 720 Rodgers Road Villa Hills, KY 41017.
You may speak to the Police Chief about it.
You may contest it by requesting a hearing by writing the Villa Hills Hearing Board within five (5) days of the citation date at 719 Rodgers Road, Villa Hills, Kentucky 41017. You are entitled to appeal the hearing board's determination within five (5) days of the determination to the Kenton County District Court. Failure to request a hearing will make the determination final.
I want to contest a ticket, what do I do?
If you were issued a Uniform Citation (ie: traffic ticket), then you were automatically also given a court date, which is listed in the lower left corner of your citation form, under the large narrative box.  See image sample below.

See the previous FAQ for information about City Citations.
What should I do if I'm involved in a collision?
If you are involved in a minor collision where there are no visible signs of injury to persons involved and the vehicles are drivable then move your vehicle out of the traveled portion of the roadway. Cars left in the road contribute to traffic back-ups, which can cause other collisions.
After you are safely out of the way, call the police 859.356.3191 and exchange driver information.
If the damages are very minor and you want to get back on the roadway quickly, you can exchange information and insurance with the other driver and opt to complete a self-report form online through Kentucky State Police: Click here.  
If you were involved in a minor collision during a snow emergency, an Officer may have directed you to use the self report form linked above.  
If you were involved in a significant collision (vehicles too damaged to move safely or someone was hurt) call 911 for assistance.  If you were unharmed, be very vigilant of traffic and changes in traffic around you for your safety.  Offer first aid if you can / need to.  Stay on the phone with Dispatch, as they will guide you through what to do and request updates on what is happening on scene until officers and EMS arrives.  
Property: Getting items back from Evidence
The Villa Hills Police Department comes into possession of property through a number of ways:  Some items are found and turned into the Police in hopes to be returned to the owner.  Some items are seized as evidence of a crime and are held until released by an order of the court.  Some items are recovered in the course of an investigation and held until the proper owners can be identified and contacted for return.
All items taken in by police are either secured in lockers or in the secure evidence room on site at Villa Hills Police Department.
For found property – items either found by officers, or turned into the Police by good Samaritans – reasonable attempts to identify the owner or find a method to contact the owner are made.  Found property is only maintained in our possession up to 90 days and then it will be destroyed.
For items seized as evidence – these items are immediately secured in evidence lockers and are only accessible by an evidence custodial officer, who controls the chain of custody on that item.  In order for these items to be released or destroyed, a court order is required after the case has been tried.
Is an appointment required to obtain my property?
Yes.  There are only a couple of officers with access to items secured in the property and evidence room.  It is necessary to schedule with them to get access to any items secured within.
The exception is if an officer contacted you and advised you that your found property was at the Police Department and could be picked up as soon as you could make it up, AND you can obtain it within 24 hours of notification.  
What to bring to get items from property:
Photo ID
Copy of report  or have report number available
If you are not listed as the owner of the property, something to prove ownership if possible.
Court order, if applicable, releasing the property to you.
Can someone else pick up my property for me?
Generally, no.  You must come in person and show photo ID to obtain your property back from the evidence room.  However, there are exceptions in extreme circumstances and you can discus this with the evidence custodian.  
Is there a way to find out if my lost property was turned into the Police Department?
Yes.  Contact the Police Administrative office at (859)341-3535 and describe the missing item.  If it has not been turned in, the officer can take down your contact information to notify you if it does get found in the future.
Often, we will post on our Facebook page when something potentially significant has been found, in an attempt to locate the owner.
Does it cost anything to get my property back?
My property was stolen and I was notified that it was recovered in another City/ State – what do I do?
You will be directed by the officer that notifies you of the recovery on who to contact to coordinate getting your property back.  Typically you will have to go yourself, in person, to obtain the property from the recovering police agency.  
If an incident occurred in another city, can I still report it in Villa Hills?
No.
While Officers in Villa Hills can enforce the laws throughout Kenton County, the area of concern and focus is within Villa Hills and Crescent Springs.  Officers are required to investigate crimes originating in these two Cities only.  If your incident occurred in a different city, you will need to contact the police department responsible to that City specifically.  If you are unsure, you can contact the Dispatch center for the county which the incident occurred.
Kenton County Dispatch:  (859) 356-3191
Boone County Dispatch:  (859) 371-1234
Campbell County Dispatch:  (859) 292-3622
Cincinnati Police Communications:  (513) 765-1212
Does the department do fingerprints for the purposes of employment and licensing?
No
The Commonwealth of Kentucky has partnered with the Kentucky State Police to transfer the responsibility and resources required or needed from local agencies when it comes to providing fingerprinting services. Identogo by IDEMIA is a vendor that will be providing fingerprinting services to our citizens and clients across the Commonwealth. The Villa Hills Police Department will no longer be providing fingerprinting services as Identogo will have several digital live scan fingerprint locations across the State to provide these services.
Citizens or clients needing fingerprinting services are directed to the following website with Identogo by IDEMIA: https://uenroll.identogo.com/ 
​For further information regarding background checks, FBI fingerprinting services, etc. the following website is offered as assistance: http://kentuckystatepolice.org/background-checks/
Parking in Villa Hills
City Ordinance on Parking for Villa Hills states:
§ 74.20  GENERAL REGULATIONS.
   (A)   There shall be no parking within thirty (30) feet of any intersection.
   (B)   There shall be no parking within twenty (20) feet of any fire plug.
   (C)   There shall be no parking within five (5) feet of any private driveway.
   (D)   There shall be no parking on the curb lane of the street from which opposing traffic is coming facing the parked vehicle. By this provision, it is intended to prohibit parking in the wrong direction on two-way streets.
   (E)   There shall be no parking of any vehicle upon the city streets for a period greater than seventy-two (72) consecutive hours.
   (F)   There shall be no parking within ten (10) feet of a mailbox between the hours of 8:00 a.m. and 6:00 p.m. Monday through Saturday.
   (G)   There shall be no parking within cul-de-sacs.
   (H)   There shall be no parking within twenty (20) feet of a stop sign.
(Ord. 2016-1, passed 2-17-2016)  Penalty, see § 74.99
The complete City of Villa Hills Ordinances can be found by
clicking here
.  
Snow Emergencies
What is a snow emergency?
Snow emergencies are emergencies that can be declared at the State, County, and City levels and are based on the predicted or actual snow fall / dangerous weather conditions affecting travel and safety.  
There are three levels of snow emergency:

Level I:

Conditions: Roadways are hazardous with blowing and/or drifting snow, roadways may be icy.
Advisory: Cautious driving is advised

Level II:

Conditions: Roadways are hazardous with blowing and drifting snow and roadways may be icy.
Advisory: Only motorists whose travel is necessary should be on the roadways. Residents are urged to contact their employer to see if they should report to work.

Level III:

Conditions: All roadways are restricted to emergency personnel, travel for work, provisions, medical supplies or medical treatment, and private snow removal operations.
Advisory: Essential travel only is advised. Violators are subject to prosecution. Residents are urged to contact their employer concerning work schedules
Can I park on the roads during a snow emergency?
No.  
In accordance with Villa Hills City Ordinance 74.24 and Crescent Springs Ordinance 74.01, it shall be unlawful to park a vehicle on a street for the duration of the emergency. If necessary, the Villa Hills Police Department will issue citations and remove vehicles from roadways once the Snow Emergency goes into effect.
How would I know if a snow emergency has been declared?
Notice of snow emergency is dispersed to the public in a number of ways:  Via City and Police Facebook accounts, on the City website's main page, and in serious situations, will be pushed out to your cell phones through an emergency alert system. Often news of the emergency status will be reported on by local news and radio stations as well.  
The Cities will follow the lead of the County, so if you heard that there is a snow emergency called for Kenton County, there is going to be one in effect for the City.  
It is important for your safety that you stay aware of weather conditions in the area and have plans in place for your workplace as well as your family for handling unsafe weather.  Check out the Kenton County Emergency Management page for advice on how to stay safe during winter storms and other disasters.    
What is a snow emergency for?
The purpose of declaring snow emergencies is to limit unnecessary travel on the roads for the safety of the community, road crews, and first responders.  This limits the risk of damages to private property and makes it easier for road crews to clear the roads. 
By opting to wait until the emergency has been lifted, you are making the roads safer for first responders and you are protecting yourself, your family, and your property.  Less traffic on the roadways also makes it easier for road crews to clear the roadways so that normal travel can resume sooner.  
By parking off the streets, you protect your property as well as allow the roadway to become fully cleared to allow for safe travel and plenty of parking options for you and your neighbors, rather than contending for limited cleared parking spaces among snow mounds.  This also prevents your vehicle from being buried in snow by the plows, creating more work for you to unbury it.  
Questions about arrested persons and towed vehicles
To inquire about a person who has been arrested:
All information about people in jail can be obtained by calling the Kenton County Detention Center at 859.363.2400.
To find out where a vehicle was towed to/ Retrieve a vehicle from impound:
If the information has not been provided on the citation or report, contact the responding officer to find out where the vehicle was towed.  
Once you know where your vehicle was towed, you will have to show up at that towing company with valid driver's license, proof of ownership of the vehicle, and proof of insurance.
Villa Hills Police Department currently contracts with three local towing companies for the removal and impoundment of vehicles:

Ken's Towing (2474 Anderson Rd, Crescent Springs KY); 859.341.6606
Smith's Towing (1495 Dolwick Dr, Erlanger, KY); 859.586.8999
Airport Towing (32 Kenton Lands Rd, Erlanger, KY); 859.491.7510
Solicitors, Suspicious persons, traffic complaints, and other concerns
Concerns about Solicitors:
You can call the City Building at 859.341.3535, Monday – Friday, 9:00 AM to 4:00 PM, to see whether or not person(s) are authorized to solicit within the city limits of Villa Hills or are a legitimate organization
Observing suspicious behavior or persons: 
If you observe someone you believe to be suspicious or acting in a suspicious manner and you would like them checked on, contact the Kenton County Dispatch at (859) 356-3191 to have an officer dispatched to the area.  Please be able to describe the person or their vehicle in some manner, as well as offer some direction of travel if they leave the area prior to officers arriving.
Traffic complaints:
If you observe a continuous traffic issue in your neighborhood, feel free to call the Villa Hills Police Administration line to report the issue: (859) 341-3535.  When giving information about the issue, please be sure to advise the time of day when the issue occurs most often so that our officers can more effectively intervene.  Due to call volume and patrol staffing, our officers cannot sit on one street throughout an entire day.  
Requesting extra patrol or house checks, etc.
Does the Villa Hills Police Department offer extra patrol for situations like funerals or vacations?
Yes.
For short-term events such as funerals, please call 859.341.3535, Monday – Friday, 9:00 AM to 5:00 PM. If the Administrative office is closed you may call 859.356.3191 and ask to speak with a Villa Hills officer.
For house checks while you are out of town on vacation, please fill out this form.
Filing a Citizen Complaint
The Villa Hills Police Department requires the members of this department to be respectful in demeanor, professional in appearance, and to conduct themselves in an ethical and lawful fashion.
All complaints made against the department or its employees will be investigated
Procedure
Attempt to contact or make arraignments to meet with a supervisor or the Chief of Police. If the complaint does not concern an employee, but instead a particular department policy or procedure, please ask to see the chief.
If complaint cannot be resolved you will through a supervisor or the Police Chief, you will be asked to complete a Citizen Complaint Form which identifies the circumstances, nature, and extent of your complaint. The form requests specific information we need to do a thorough investigation.
Persons who initiate written complaints shall receive written acknowledgement from the Chief of Police or the Chiefs designee.
The status of the investigation shall be communicated to the complainant periodically and at its conclusion.
Investigations shall be completed within 30 days from the time the complaint was filed. The chief of Police may grant an exception when extenuating circumstances are presented. If the complaint is not resolved to the satisfaction of the complainant, the complainant may either request a meeting with the Chief of Police to discuss the matter, or file a written request for a hearing on the complaint with the City Administrator within thirty (30) days of receiving written notification from the Chief of Police regarding disposition of the complaint.
At the conclusion of each investigation into allegations of misconduct, a conclusion of fact will be designated from one of the following:

Unfounded – The allegation is false.
Exonerated – The allegation is true but lawful and proper.
Not Sustained -There is insufficient evidence to either prove or disprove the allegation.
Sustained – The allegation is supported by sufficient evidence and the action violates criminal law and/or department policy.
Policy Failure – Policy or lack thereof facilitated the complaint.
Withdrawn – The complainant withdraws the complaint prior to the completion of the investigation.
Misconduct not based on complaint – The investigation reveals sufficient evidence to indicate other infractions, not based on the original complaint.

If the complaint is against the Police Chief, you can meet directly with the Police Chief, or file a formal complaint directly with the City Administrator/Clerk.
PLEASE NOTE: A person making a false statement in their complaint may be in violation of KRS 519.040, Falsely Reporting an Incident, and can be prosecuted. This offense is a Class A Misdemeanor, punishable by up to twelve (12) months in jail and/or a $500 fine.
Animal complaints, ordinance, and strays
What do I do if I see an animal running loose in the City?
If you see a loose dog or other animal, contact the owner if you know who they are.
If you do not know who owns the animal, contact the Kenton County Dispatch Center at 859-356-3191 and they will contact Animal Control.
Keep children inside. Wait for Animal Control to catch the animal before going outside.
Do not pick up or touch injured animals. A bite from an animal may necessitate medical treatment for the injury and shots for rabies. This is especially true if the animal runs away before it can be caught and tested.
If you know the animal and it is familiar with you, try to contain it to a fenced yard. Avoid pulling on it. If you scare or injure it, it may bite you.
What do I do if a neighbor's dog is barking non-stop?
Under the noise section of the ordinances, the City has defined, "The keeping of any animal or bird that causes frequent or long continued noise in excess of fifteen (15) minutes that disturbs the comfort or repose of any persons in the vicinity is prohibited."
With respect to enforcement, this is a highly subjective issue.  Dogs will bark for any number of reasons, and once addressed, tend to stop.  Many times when an Officer arrives in the area, the barking has already been resolved or they do not observe a continuous issue to address.
What are the laws about pets / animals in Villa Hills? 
The City has a Leash Law, this requires the licensing of all dogs and cats in the city.
Pet Licenses can be obtained at the Kenton County Animal Shelter. The cost is $5.00. The registration and license period shall be between January 1st and December 31st of each year.
It is unlawful to keep any one residence, within the city limits, more than five dogs or cats or any combination thereof. The exception is that the owner or person's), who has custody of a dog or cat, may obtain the puppies or kittens, for a period of twelve weeks after the birth of the animals.
If you feel animals are being kept outdoors in inclement weather or in unsafe conditions, contact the Kenton County Animal Control either through the non-emergency dispatch number: 859.356.3191; Or through email: [email protected]
For more information:  Animal Control website   
Community Programs
What Community-based programs does the Villa Hills Police Department offer?
The Villa Hills Police Department currently offers many community-based outreach programs.  These programs are a driving factor in the excellent relationship this Department has developed with the Communities we serve.  At this time, the programs run by the Department include:
Shop with Cops and Fire – This program partners with the Crescent Springs/Villa Hills Fire Department, River Ridge Elementary, and various volunteers from within the community to provide a warm and happy holiday season to children identified as less fortunate.  Through the generosity of our communities, we are able to bring these children a positive experience with Police Officers, Fire/EMS, and Santa.
Cram the Cruiser – This program, first started in our Department in 2018, brings items of high demand, such as disinfecting wipes, snacks, feminine products, soap, and microwavable mac and cheese meals, to River Ridge Elementary to help them offset the needs of teachers and students so that they can focus on education and growth.  We're very grateful to partner with Remke in Crescent Springs, KY for this project each year.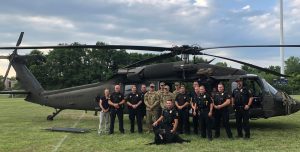 Villa Hills Safety Night – Started in 2014, this program takes place at Tom Braun Park, 2300 Amsterdam Rd, Villa Hills and is a huge success each year.  Bringing together all our community partners and local Agencies to meet and greet the Community, this program has grown over the years.  Food trucks, animal rescues, free bike helmets, a bike rodeo, and the chance to dace with the SWAT robot makes for a fun summer evening in the park.  To top the event off, Air Care and a National Guard Blackhawk make touch down appearances in the fields (Weather permitting, of course).  This is a can't-miss event for the whole family.  Look for this event each summer around June.  Check out the PD's Facebook page for more info.
RAD Systems Women's Basic Self Defense – Started in 2018, Villa Hills Police has offered basic self defense training with certified instructors through the RAD System of Defense.  This course, spanning 8 hours of training and 4 hours of hands-on scenario training, has been a huge success in the Community.  The training is offered free of charge to women ages 12 (with guardian) through 99.  To date, our oldest student was 68 years young and gave the younger women a role model to look up to.  The course is offered as instructors are available, and is successful due to the inter-department cooperation and team work among the Police Agencies throughout Northern Kentucky.  See RAD's website for more information.
Drug take-back program – The Villa Hills Police Department offers a DEA drug take-back drop box to the community to assist in removing scheduled drugs from homes and preventing them from harming the environment.  Prescription medications can be dropped off in the collection bin at the Villa Hills City Building, 720 Rogers Rd, Villa Hills KY during normal office hours.  Some rules do apply:  Prescription medications ONLY.  Please no inhalers, liquids, flammable items, or needles/syringes.  Pills should be dumped from their original containers into zip lock bags (This can be done at the office) and the zip lock bags deposited into the collection bin.  Take your pill bottles home to obscure your name/personal information and throw away.  Do not flush pills down toilets or sinks.  This can lead to contamination of the water ways.  See DEA's drug take back program for more information. 
DARE Program – The Villa Hills Police Department has offered the DARE program in the schools in our area for over 10 years.  Taught by a certified officer, the class is intended to teach students decision-making skills for a safe and healthy life.  DARE seeks to address the critical issues students face today in the opiate crisis, drug availability, suicide, social media, safety, and vaping.   See DARE's webpage for more information.
Community forums / Public Speaking / School Presentations – Our officers participate in various public speaking and demonstration events throughout the community all year long.  From question and answer sessions with grad schoolers, scout troops, or HOA meetings, to live demonstrations by the K9 unit, our officers are happy to help educate and inspire the citizens of Villa Hills and Crescent Springs.  To schedule an officer to speak at your event or school, please contact the Police Administration line at (859) 341-3535 during regular office hours.
Does Villa Hills Police Department offer ride-alongs?
At this time, the Police Department is not offering ride-along options.  However, feel free to check back as this may be lifted in the future.
How to schedule a tour for a scouts troop?
Contact the Villa Hills Police Department at (859) 341-3535 and speak with an administrative officer about scheduling.
Does Villa Hills Police give out shoulder patches?
At this time we currently do not honor these requests due to the cost of patches and the issues caused by the events of 9/11. We are sorry that we can not honor your requests.