TBNK is our local channel for viewing City meetings.  TBNK has provided the following information for you to connect and find City Council Meetings, either for live streams or view prior meetings on your TV.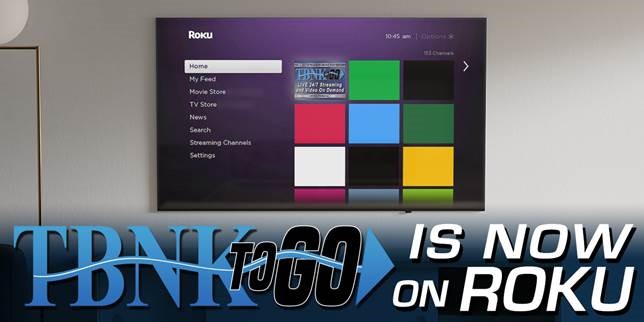 We Have Launched Our First App:
If you have a Roku player or smart TV powered by Roku, you can add the TBNK channel and stream all the meetings and events on our Government Channels LIVE 24/7, right on your TV, as well as our extensive video library on demand!
To add the channel on your ROKU: go to the home screen and scroll down on the left side menu and select "Search."  Then enter "TBNK" into the search.  The TBNK app/channel will come right up. Click the right arrow until you highlight the TBNK app and click OK to add the channel.