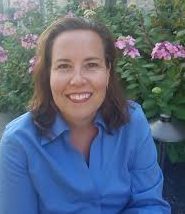 Welcome from Mayor Jansen:
Welcome to the City of Villa Hills! We ranked the #1 livable city in Northern Kentucky in Cincy Magazine's 2022 "Rating the Burbs" survey. We also ranked #3 overall safest community in the Greater Cincinnati area (#1 in Northern Kentucky).
Villa Hills encompasses roughly 4.4 square miles and is home to over 7,000 residents. Located along the Ohio River, we offer breath-taking views of downtown Cincinnati and its surrounding areas. One of our most notable landmarks, St. Walburg Monastery, opened its doors in Vila Hills and started a religious preparatory school in the 1930s. We are home to River Ridge Elementary, a public school teaching grades kindergarten through 5th grade, Villa Madonna Academy, a private kindergarten through 12th grade school and Madonna Manor, a senior retirement community. We also have several sports fields featuring soccer, baseball, football fields and a small park.
Feel free to come to our City to see all there is that we offer! You will quickly see that Villa Hills is a special place to live!
Ms. Jansen is now in her second term as Mayor. She has a Bachelors degree in Accountancy and an Associates degree in Business Administration from Thomas More University. Ms. Jansen also has a Juris Doctorate from Salmon P. Chase College of Law. Originally from Edgewood, she has lived in Villa Hills for over 20 years. Her professional experience includes federal, state and local tax compliance with a Fortune 500 company, and is currently serving as Executive Director of a Cincinnati-based nonprofit foundation. Ms. Jansen sits on the boards of several nonprofit organizations and volunteers for various local committees.
Presenting your 2023 – 2024 City Council Members:
Click on the name to send an e-mail, hover to see their email address, or right click to choose to copy the email address.
Note: Phone numbers go directly to voicemail.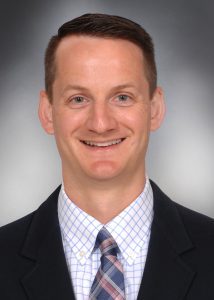 859.578.4120
Chair of the Safety Committee
Mr. Walsh is a husband with 3 wonderful children.  Mr. Walsh is a Physician specializing in Emergency Medicine, Neurocritical Care, and Stroke.  He brings experience collaborating professionally with Emergency Medicine Services, as a Medical researcher, and leader of large grant-funded studies.  Mr Walsh is actively involved in local Church and community activities, including the Villa Hills Longhorns.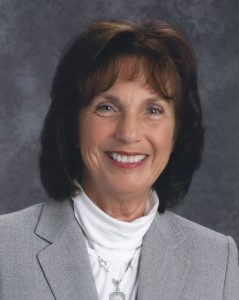 859.578.4122
Chair of the Administration Committee
Ms. Stover has lived in Villa Hills for 40 years with her husband and three children.  Ms. Stover's professional background includes her role as an educator for 26 years, 9 of which as a Junior High teacher, and 17 as a Principal.  Ms. Stover's administrative experience includes hiring and firing of personnel, conducting job performance reviews, negotiating contracts (both personnel and contractors), preparing and overseeing budgets, and writing (and securing) state, federal, and private grants.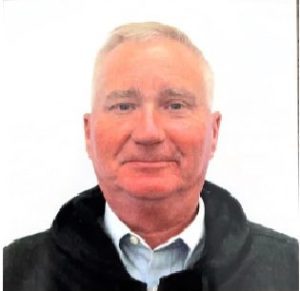 859.578.4121
Chair of the Finance Committee
Mr. Cahill holds a BA from TMU in economics, with an MBA from UK.  Mr. Cahill's professional experience includes accounting and IT positions in several firms, having retired as CFO of Graeter's Ice Cream in 2018.  Mr. Cahill has served five terms on the Villa Hills Council, has been a member of several City Committees, and has volunteered on the finance committee for 23 years.  Mr. Cahill currently serves on the boards of several non-profit enterprises.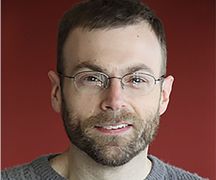 859.578.4124
Chair of the Public Works Committee
Mr. Thompson is now in his third term on the Villa Hills City Council. He holds a Bachelors degree in Computer Science from Centre College and a Masters of Information Technology degree from the University of Cincinnati. He is currently an IT Supervisor with a major technology recruiting firm. He and his wife have two children.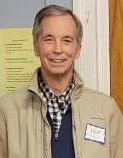 859.578.4123
Chair of the Recreation Committee
Mr. Ringo has lived in Villa Hills since 1985 and has served on council since 2005.  He retired from Cincinnati Bell's legal department in 2009 and still works part-time for the Bosse Law firm, specializing in regulatory, financing and M&A projects.  Mr. Ringo is most excited about the city's recreation facilities and the large number of youth enjoying them.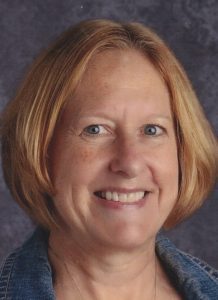 859.578.4125
Chair of the Events and Beautification Committee
Ms. Wadsworth grew up in Villa Hills and returned with her two sons in 2020 after living in Germany, Colorado, and Virginia as a military spouse. She received a Bachelor of Arts in Geology, Biology, and Education from Hanover College, and earned Master's Degrees from LSU and NKU in Education Leadership and Supervision. She retired in 2002 from public education after teaching science for 32 years and currently teaches 7-8 grade science at Saint Agnes School. Her creative side and attention to detail are talents she brings to the events committee. She enjoys traveling, rock and mineral collecting, and a variety of crafts.
City Meetings
---
City Council meets the 2nd Wednesday quarterly at 6:30 p.m. for a Caucus meeting in the months of March, June, September, and December. Caucus meetings are used by the Mayor and Council members to discuss issues facing the city, work on pending legislation, and can be used to vote on pressing matters under certain situations allowed by the Villa Hills Code of Ordinances.
The City holds a regularly scheduled Council meeting on the 3rd Wednesday of each month at 6:30p.m. The Mayor and Council receive committee reports, introduce and vote on legislation, and discuss issues facing the city.
Regular Council meetings are broadcast live by the Telecommunications Board of Northern Kentucky and rebroadcast throughout the month. An archive of city council meetings is available courtesy of the TBNK.
All Council meetings are regularly held in Council chambers at 719 Rogers Road.
Committee Meetings
Villa Hills Council holds regular legislative committee meetings throughout the month to provide oversight of the Mayor's operation of the city and to work on issues and legislation. Committees are made up of a combination of Council and citizen members. The Mayor and department heads regularly attend committee meetings.
Administration Committee: 
1st Wed. @ 6:30 p.m. – 719 Rogers Rd
Finance Committee:
Mon. before Council – 719 Rogers Rd.
Safety Committee: 
2nd Tues. at 3:30 p.m. – 719 Rogers Rd.
Public Works Committee: 
2nd Wed. @ 1:00 p.m. – 719 Rogers Rd.
Parks and Rec. Committee:
2nd Thurs. @ 6:30p.m. – 719 Rogers Rd.
Beautification and Events:
1st Mon. @6:30 p.m. – 720 Rogers Rd.