Our Public Works Department is located at 719 Rogers Rd, Villa Hills, KY – across the road from the City Administration Building.
To reach us, please call the City Administration Offices at (859) 341-1515, during normal business hours.
For any questions or concerns regarding Pubic Works, please check our FAQ page.  If your issue is not addressed there, please do not hesitate to contact us.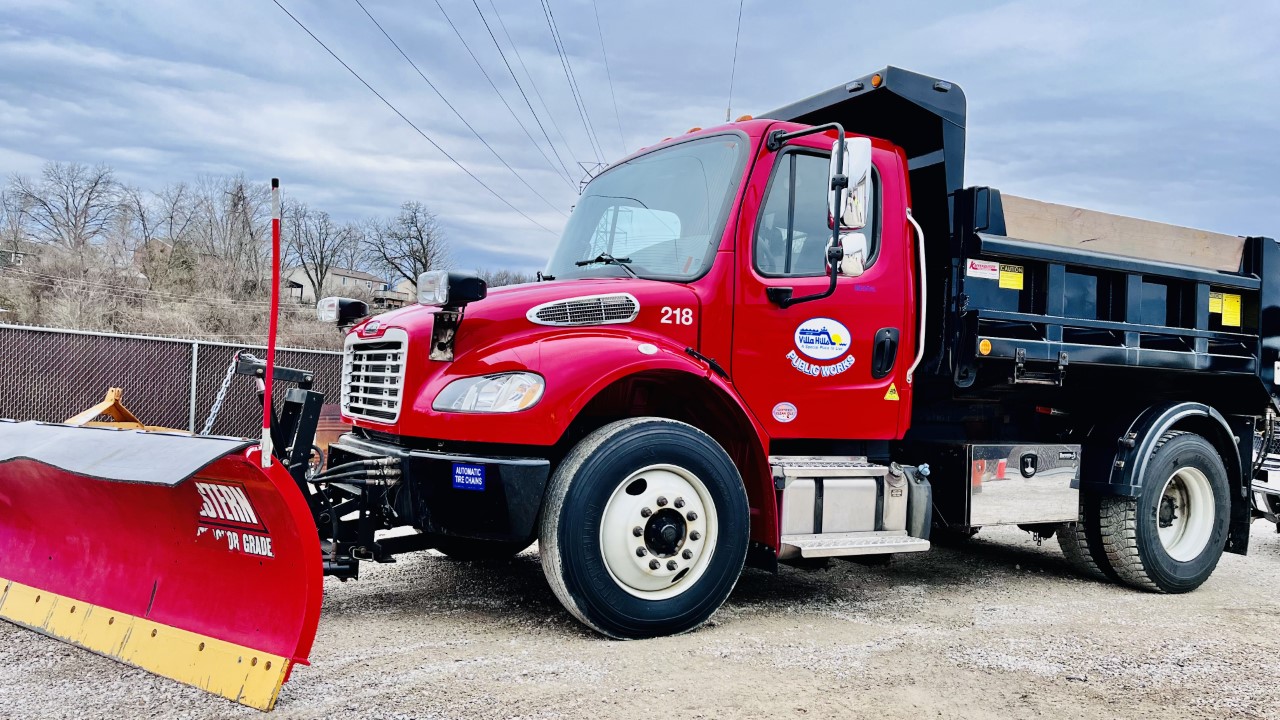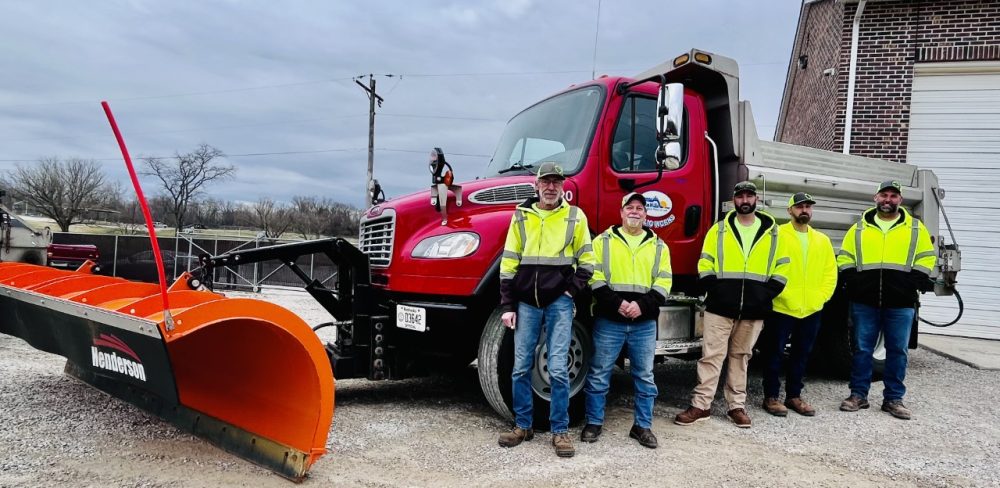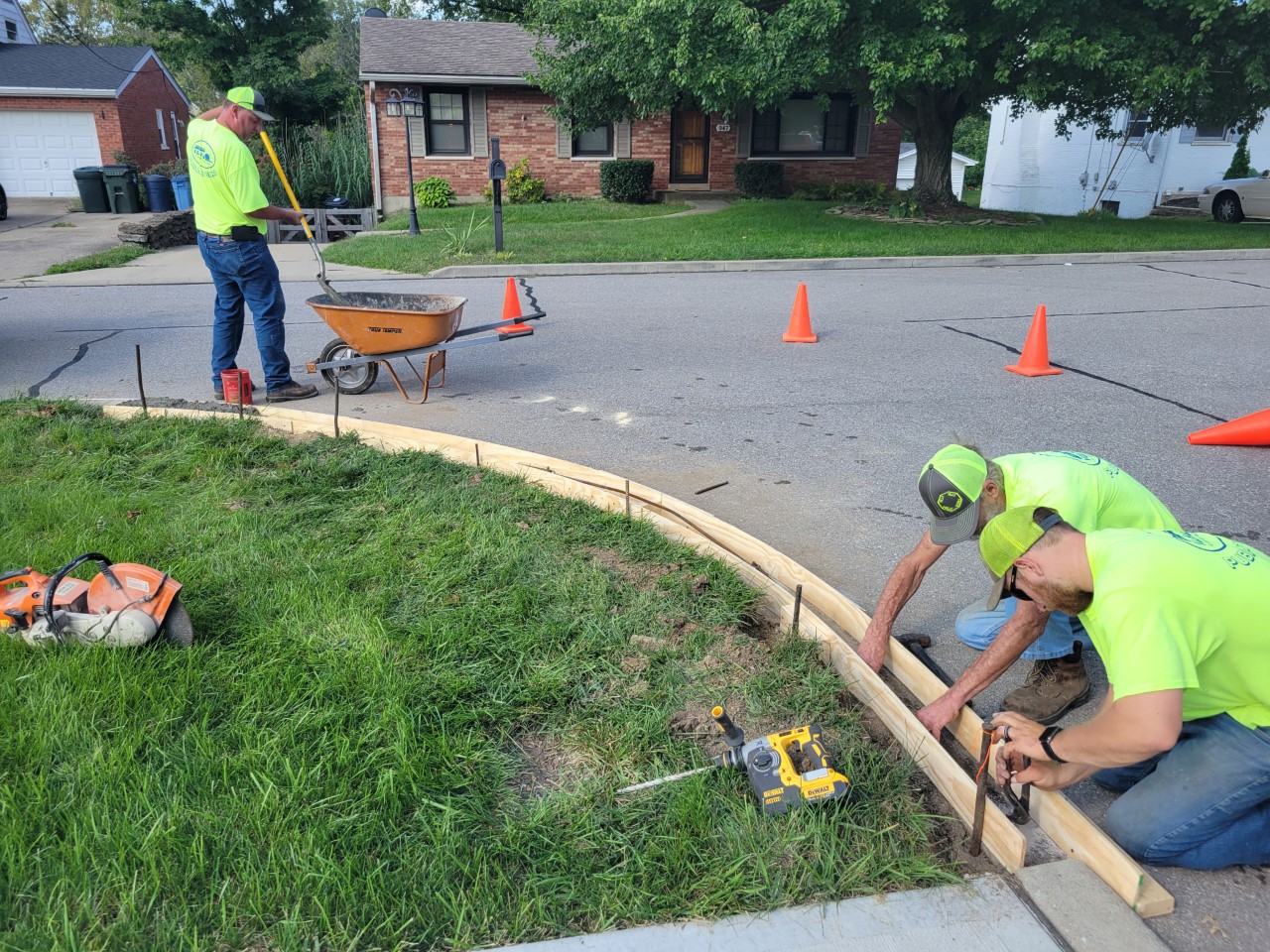 The Villa Hills Roads/Recreational Department consists of six employees, of which four are full time and two are seasonal. In total, we have a combined total of over 61 years of experience.
Our city consists of approximately 33 miles of roadway and is growing with the new Sanctuary Development.
We strive for quality customer service such as drainage, panel replacement, catch basin repair and cleaning, snow removal, sign maintenance, pot hole repair, and grounds maintenance.  We are very proud of our "Same Day" response to our citizens.
We are very proud to serve the citizens of Villa Hills.
Email or phone in any concerns and I will address them in a timely manner.
Thank you,
"Buck" Derick C. Yelton
Public Works Director
859-578-4136
Staff:
Derick "Buck" Yelton – Director of Public Works (859) 341-1515 x-221
Mr. Yelton joined the City in October of 1988 as a Laborer, became a supervisor in August of 1992 and has served as the Director of Public Works since July of 1993.
Corey Schalk – Public Works Team Leader  (859) 341-1515 x-222
Mr. Schalk joined the City in March of 2000. He previously served in the Independence Public Works Department.
Matt Loschiavo – Public Works Maintenance Technician  (859) 341-1515 x-220
Mr. Loschiavo joined the City in June of 2018. He previously served with the Northern Kentucky Water District.
Jake Dujon – Maintenance 1
Mr. Dujon joined the City in December 2022.  He brings 9 years of experience in the Boone County School System as a maintenance staff.
Scott Smith – Part-Time Public Works
Mr. Smith was a prior employee of the City who retired in July 2018.  When the position was posted for part-time assistance in Public Works in March of 2019, Mr. Smith decided to return to work part-time.
Wayne Slusher– Seasonal Groundskeeper
Mr. Slusher is a seasonal employee who is responsible for preparing ball fields for teams throughout the season.  Mr. Slusher has been with the City in this position since 2016.